Before the sale
Submit an Estimate Request
If your are down sizing or getting rid of items that you no longer have use for, Marchant's is your best choice for selling personal property. Our experienced staff can walk you through the consignment process and turn your unwanted collectibles into cash. Our auctions encompass a wide variety of property. Please submit an Estimate request online or contact us for consigning your properties. You may also attend our monthly Appraisal Events. Complimentary estimates are provisional and subject to revision after one of our specialists examining your property. Any property submitted under this service must be owned outright by the party seeking an estimate of value.
Arranging shipping of your properties
You are responsible to arrange shipping of your properties to our office. If you need help regarding shipping please contact us.
Sign a Seller's Agreement
Before you sell your property at Marchant's, you must sign a consignment agreement. This is the contract we have with our sellers in which we agree to sell their property. It lists our terms and fees for services.
Seller's commission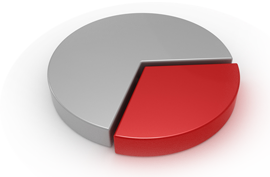 When consigning property the seller retains ownership until the sale of the item(s) at auction. When property is consigned to auction, the expertise of our specialists and professional staff is devoted to helping you achieve an outstanding price at auction. This is accomplished in many different ways: direct mail marketing, Marchance's email notification, Invaluable, email notification and advertising on major online auction platform.
For our services Marchance will retain a commission on the final hammer price of each lot sold at auction. Unless as otherwise agreed upon by the Seller and the Company, the Seller shall authorize the Company to deduct 10% of the Hammer Price as Commission, 2% of the Hammer Price as Insurance Fee, HK$1,200 per page as Catalogue Fee and at the same time deduct other expenses. If the lot fails to sell, the insurance premium payable by the Seller shall be equivalent to 1% of the Reserve. As a courtesy Marchance does not charge the seller a buy-in fee to take the item back.
After you consign you will receive a listing of the property we have received which includes a full description and estimated price range. If your property is scheduled for an auction detailed photographs will be taken of the item and posted on our website,
www.marchance-auctioneers.com
,
www.invaluable.com
and in our printed catalogs.
Receive Notification and Payment after the Sale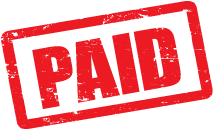 A preliminary settlement statement itemizing hammer prices, commissions and fees is sent to consignor after auction.
Settlement checks are sent to consignors 35 business days after the date of the auction. The amount of payment is the hammer price of each lot sold, less the commission and applicable charges.
If a lot is unsold, we will discuss with seller the preference of re-offering or returning the property
If there is a delay in payment by the Buyer, we shall only make payment to the Seller within 7 days after receipt of payment from Buyer. The sale shall be deemed as cancelled should the Buyer fail to make full payment within 60 days after Auction Date. We shall therefore return the Lot to the Seller without any liabilities and obligations.